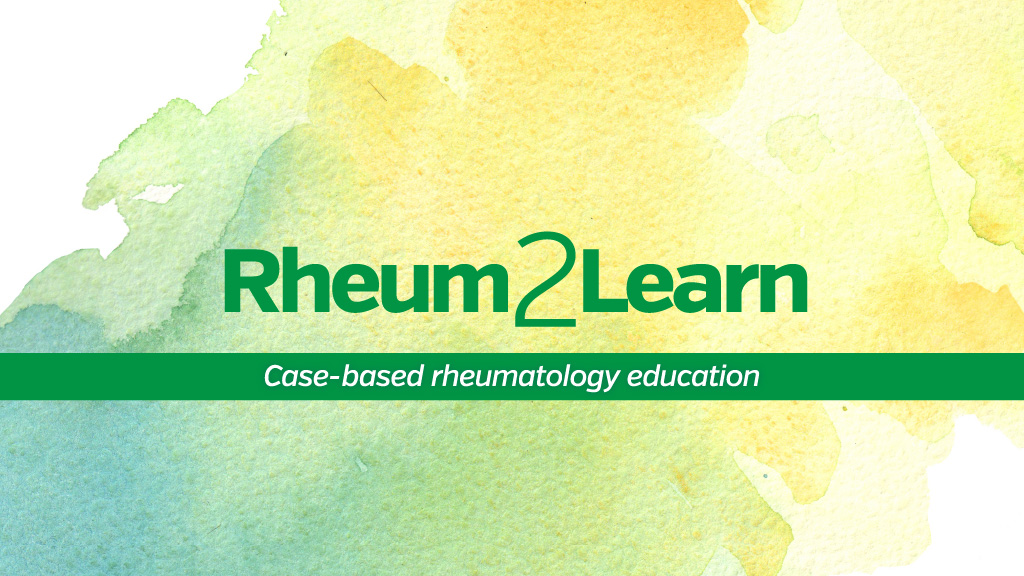 Rheum2Learn: Sjogren's Syndrome
Other Rheumatic and Connective Tissue Disorders (ORCT)
Sunday, February 1, 2015, 12:00 AM
Sunday, December 31, 2023, 11:55 PM
Activity Information
The Rheum2Learn case-based education was designed to serve as a useful resource for internal medicine program directors and residents during rheumatology rotation and rheumatology health professionals for self-study. The fifteen topics are outlined to match the six core competency requirements established by ACGME and should be used to enhance clinical knowledge in the care and assessment of individuals with rheumatic diseases.

These cases focus on Sjogren's Syndrome.
Target Audience
Residents and rheumatology health professionals
Registration Information
To enroll in this Rheum2Learn activity, click Enroll, or you can register for the full Rheum2Learn curriculum.

This activity is complimentary.
Rheum2Learn: Sjogren's Syndrome
Learn both the oral and ocular symptoms, how to determine the need for differential diagnoses, and develop skills for building a patient care plan with resources to further educate patients about SS.